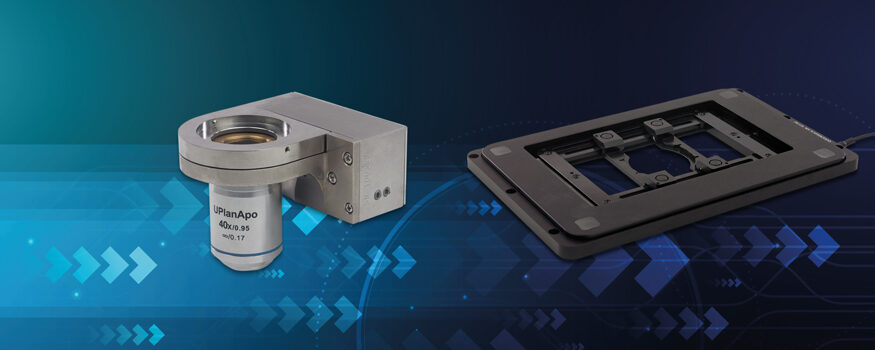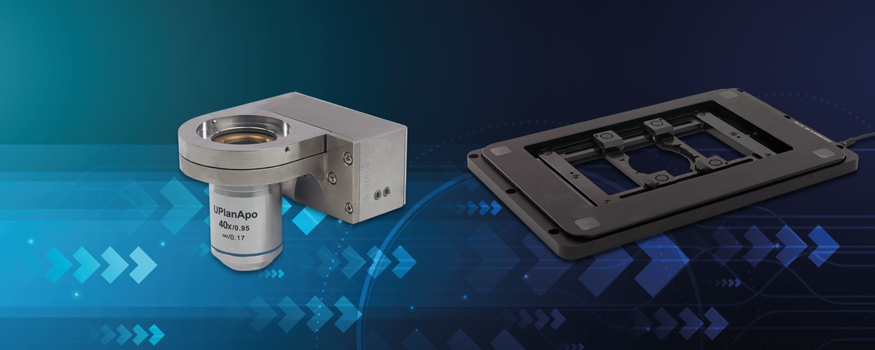 Queensgate, a brand of Prior Scientific, has a prolific 40-year history in the design of nanopositioning instruments and sensors, having supplied technology used in the manufacture of the majority of the world's hard disks and on the international space station. Since joining the Prior Scientific group, they have turned part of their attention to the field of microscopy, and are now pleased to announce the launch of the OP400 objective positioner and NanoScan SP nanopositioning stage range.
The Best Step-Settle and Positioning Performance
High throughput screening and analysis are mainstays of biological and materials science imaging. For this reason, the OP400 and SP range are designed with speed in mind, offering rapid full-range travel alongside the fastest step-settle time available on the market. This means that long-distance z-stacking at high resolution has never been faster. High speed scanning can lead to oscillation, which in turn can lead to poor quality images and z-stacks, or even cause damage to the nanopositioning system. Queensgate products are designed to have high resonant frequency; combined with Queensgate's proprietary digital control technology, this means that these systems can operate at best-in-class speeds without the risk of oscillation. Queengate's expertise means that discarding images at the beginning of each stack due to system instability, or compromising on zstack acquisition speed, is no longer necessary.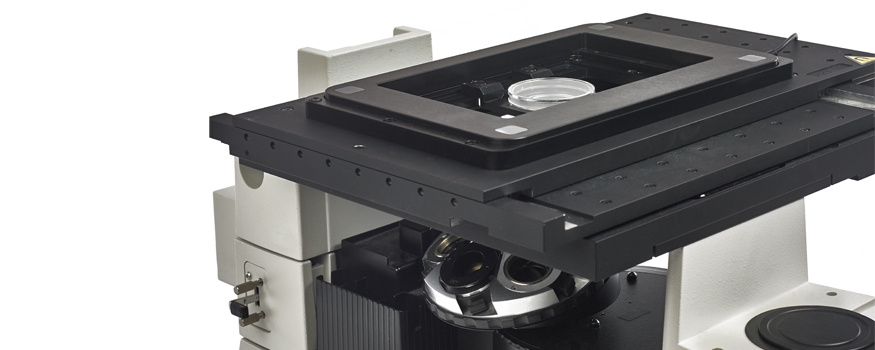 This speed does not compromise performance; the SP range has options with 400 nm and 600 nm range, which offer comparable or superior performance to shorter-range products in the same class. The OP400 has double the range of typical piezo-based objective positioners while still providing top-of-the-range linearity and repeatability.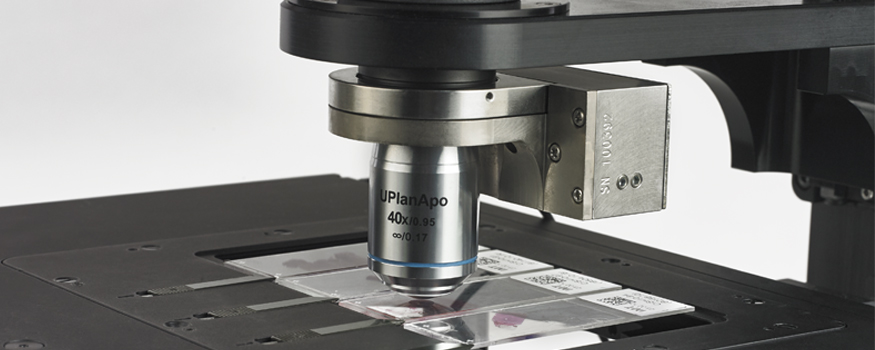 Both products perform in experiments demanding extremely high axial resolution, offering sub-nanometre resolution. Biological scientists can be confident that the mechanical resolution of their microscope z-axis will easily surpass the optical resolution of their imaging technique. Morphological changes as low as 0.7 nm can be detected or imaged, depending on the analysis method, making it ideal for surface examination of semiconductor or metallurgical samples. All this is made possible by integrated ultrasensitive capacitive sensors, which offer the highest positioning sensitivity irrespective of movement speed or system temperature.
Easy Integration for Accessible Experimental Success
Despite their market-leading performance, and perhaps unusually for such high precision equipment, there is little requirement for the user to calibrate these nanopositioning devices relative to other components of their system. The highest speed settings are compatible with any objective up to 500 g, with a second calibration set on offer for specialist objectives. Queensgate's NPC controller range does the rest. This means that any user can be sure that Queensgate will be able to supply a product fit for their experimental needs that is ready to go straight out of the box.
Not only OP400 and SP-range are easy to set up, but they are compatible with a wide range of microscopes. The OP400 can be adapted to fit microscope nosepieces and objectives of any thread size, including 32 mm widefield systems. The full NanoScan SP-range is compatible with all Prior Scientific inverted stepper and linear motor stages, as well as motorized stages from Nikon, Olympus, and other major microscope manufacturers, and incubators from Tokai Hit and Okolabs. Furthermore, these systems can be used to enhance Prior's already extremely rapid PureFocus 850 hardware autofocus, offering +/- 50 nm focus stability during long-duration time-lapse experiments.
With all these features combined, the OP400 and NanoScan SP-range provide nanopositioning solutions across the full spectrum of microscopy applications. The OP400 is well suited for applications requiring absolute sample stability, such as electrophysiology, super-resolution, or topography measurements. The NanoScan SP-range can enhance cell screening systems by allowing faster and more efficient collation of 3-dimensional data in conjunction with confocal, deconvolution, or super-resolution imaging techniques.