Piezo Actuators & Translators
High precision nanopositioning actuators/translators with up to 120 microns range or up to 35000N blocking force. Custom designs also available on request.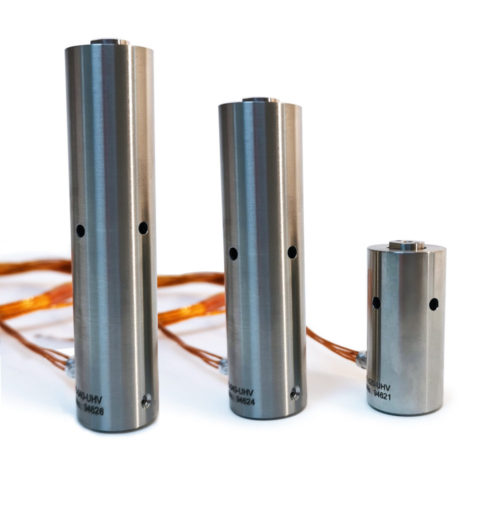 In closed loop format, the DPT actuators incorporate Queensgate's renowned capacitance feedback position sensor to provide low hysteresis - high accuracy positioning. Specified with Queensgate's digital controller, complete plug and play interchangeability as available. For ultimate motion accuracy, flexure guidance is available providing minimal off axis deviations. In open loop format, the MTP actuators provide a rugged, compact, cost effective solution. Used with Queensgate's stand alone Nanopositioning sensors, a flexible fully closed loop system can be achieved.